We are Virtual Lab, a materials simulation R&D platform company.
Since 2016, Virtual Lab have developed and provided various services related to materials simulation based on the cloud.
We are striving to apply cutting-edge technology to materials R&D.
Our mission is to create a 'materials field' where users can easily simulate materials directly with minimal effort, and furthermore, information on all materials from all over the world is gathered in one place.
We provide cutting-edge simulation-related technologies and services proven technology by based on participating in various national projects for many years. A Web-based materials simulation platform Materials Square. A practice-oriented material simulation education platform Materials Square Education. Unlimited cloud HPC solution MAXFlops. Simulation expert consulting .
In addition, we are trying to help revitalize the Korean materials industry by sharing various useful information for people who want to start material simulation through the tech blog for free and holding a colloquium.
Established Virtual Lab. Inc.
Established/certified company-affiliated research institute (No. 2016112368)
Venture business certification (Technology Guarantee Fund technology evaluation guarantee company)
Released Materials Square v1.0
Web-based lithium-ion battery simulation platform development (iBat) completed
Registered a patent for control server, system, and method that provides computational science service
Ministry of Science, ICT and Future Planning selected as K-Global 3rd 300
Updated Materials Square v2.0 updated
Completed the first development of the thermoelectric material database platform at Korea Research Institute of Chemical Technology
Researcher behavior-based R&D data collection and utilization framework development task 
Machine learning-based alloy powder design and manufacturing task
Launched unlimited cloud computing solution MAXFlops
Developed KiRI Note for Korea Institute of Science and Technology
Updated Materials Square v3.0
Cloud computing service quality performance check (Information and Communication Industry Promotion Agency)
Completed KiRI function improvement(Korea Institute of Science and Technology)
Developed R&D data storage/utilization system(Korea Research Institute of Chemical Technology)
Transferd Pohang University of Science and Technology CALPHAD Database for MatSQ Calphad
Launched Materials Square CALPHAD service
Estabilished KRICT DB platform(Korea Research Institute of Chemical Technology)
Updated Materials Square v5.0
Signed an export contract between Virtual Lab and ATI Metals in the US
Launched Materials Square Education, a web-based material simulation education service
Held Materials Square Education showcase and 1st colloquium
Pre Series-A investment attraction(DSC Investments)
Accepted as a Plug and Play startup fostering company
The faces and people behind the Virtual Lab.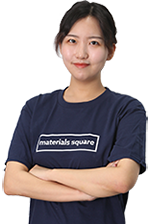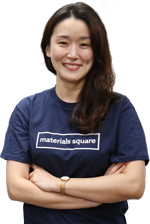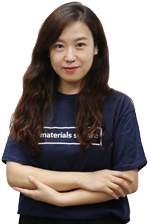 Management Support Manager